Filter Reviews:
fiber
colors
stuff
knitting project
club blends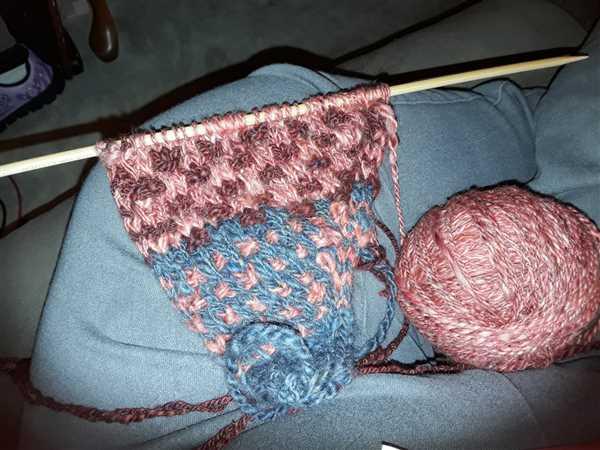 02/12/2020
I recommend this product
This fibers soft and supple. It spins Ike a dream. The yarn is gorgeous when spun.
10/10/2019
I recommend this product
This is one of my favorite fiber of the month club blends, I had to buy more. And hoard it for that perfect knitting project. So soft and the colors!
10/06/2019
This fiber is s ui per soft and gorgeous!
10/01/2019
I LOVE spinning this stuff!!! I want more colors please.....
Product Details
Inspired by Pantone's 2019 Color of the Year, Living Coral. This luxurious and versatile blend consists of 85% 21 micron Merino Wool Top and 15% Pineapple Fiber Top (yes, from actual pineapples!) These high-quality fibers have been carded together to create a tonal, smooth, roving that is ready to be used for many craft projects. Such as Hand Spinning, Weaving, Needle Felting, Wet Felting, and even knit as chunky yarn.

The Pantone Color Institute has chosen a color of the year every year since 2000. Experts look at trends in fashion, technology, home decor, and entertainment to ascertain what each year's color should be. Then, designers for these industries take that year's color and spread it throughout our lives! According to the Institute's website, "Vibrant, yet mellow PANTONE 16-1546 Living Coral embraces us with warmth and nourishment to provide comfort and buoyancy in our continually shifting environment. [...] Living Coral emits the desired, familiar, and energizing aspects of color found in nature. In its glorious, yet unfortunately more elusive, display beneath the sea, this vivifying and effervescent color mesmerizes the eye and mind."

While the pineapple plant, belonging to the family Bromeliaceae, is primarily farmed for its fruit, the leaves of a pineapple plant contain approximately 3% of strong, silky, naturally white fibers. These long fibers can be extracted from the leaves either by retting or mechanical means. First cultivated for this purpose in the Philippines and called Pina, the cloth woven out of this fiber was once in wide demand. However, when cheaper cotton flooded the market, international interest in this fiber dwindled.

Now, it is making a comeback! The environmentally mindful are interested in taking waste pineapple plant parts and using them to more widely manufacture into fiber and fabric. The pineapple fiber has a very long staple and behaves similarly to silk and flax. The wool in this blend will make spinning PIneapple fiber a breeze and your resulting yarn will be strong and lustrous, suitable for next to skin wear! Rest assured this fiber will soften with wear and wash.